One of the best trips. Such a well organized tour with a good set of people that were fun to share the magnificent experience of seeing the unspoiled parts of Peru with. I was able to dust off my Spanish!If you are considering a visit to South America, at least check the availability with Discover South America. Take that step to do some shopping comparison , I think you (and your friends) will be ecstatic at the quality of the accommodations and sights offered and the VALUE. Unprecedented journey. Looking forward to seeing one of the other countries covered.
By Peter - San Fransisco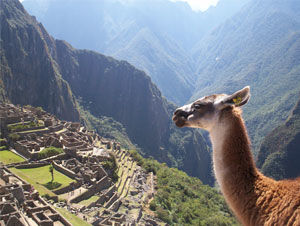 I found that the best thing was to have ITS :a) Providing and securing all ground transportation arrangements; b) Arranging all airport transfers; c) Providing local guides at each destination; d) Including tours at each destination; e) Handling all travelling planning and logistics and; f) Booking hotels in each destination. All I had to do was have fun!!! It was great.
By Alex - Canada